Disability is not a dirty word!
Sadly, many still treat it like it is. Our society is in need of an education, a better understanding and a complete attitude change when it comes to disabilities.
Thankfully, this has been recognized by a talented American character designer. Mr. Joshua Leonard, who is the creator of a very different type of superhero group – The Team Supreme!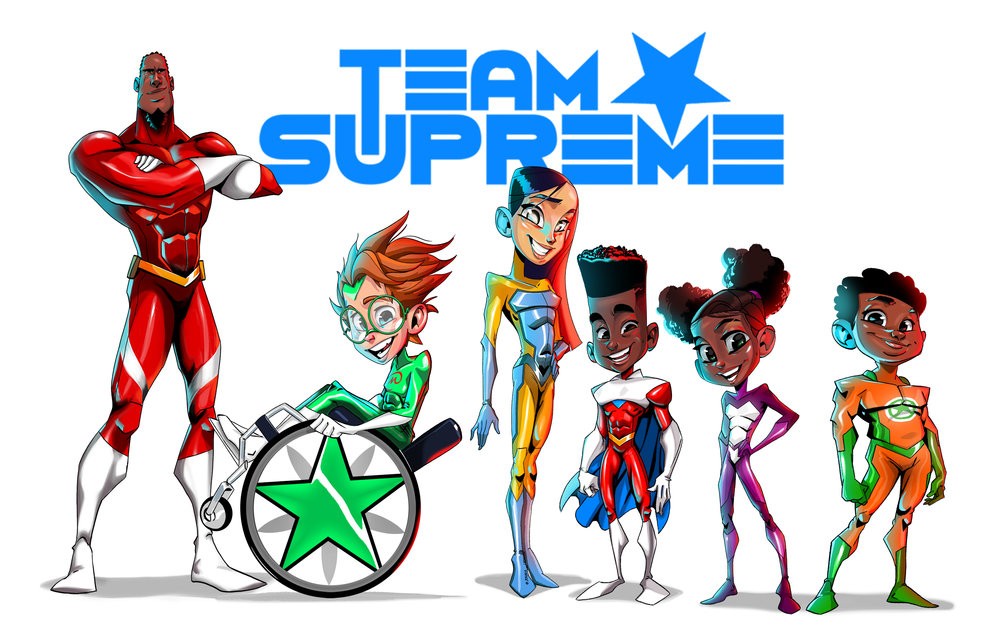 Team Supreme is made up a group of children whose disability is their superpowers. Cartoons have always been a great way to educate the younger generation. It doesn't feel like a lesson and the they enjoy being alongside the characters journey. It is a great place to start to re-define how we see the world and our culture, especially when they are known to start watching cartoons as early as 18 months old.
As Mr. Leonard states, "I think people are afraid of what they don't understand, and most people are ignorant to certain disabilities and it needs to be taught. What better way to so that than in a cartoon?".
How It All Began:
It was when Joshua had learned about a co-workers son who was born with autism that he began to dream up the team. This young boy could recite the entire cast and crew of a Disney movie from memory after watching the credits. It was after that, that Joshua became infatuated with disabilities and superpowers.
"Growing up, I don't remember seeing a cartoon with a child with special needs. I wanted to make the cartoon as realistic as possible as far as, these traits. This kid is just like you, you have super powers as well"
Meet the Team: Team Supreme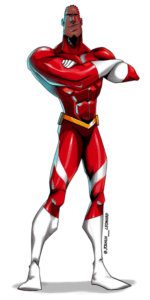 Dr. Jackson
Dr. Jackson is leader of the team, like Batman in the Justice League. He suffers with depression and lives with epilepsy.
Similar to the Umbrella Academy, he is the adoptive father of the team. Biological father to two (Zeek and Sweet Pea).
What's his superpower? Superhuman brain power!
Zeek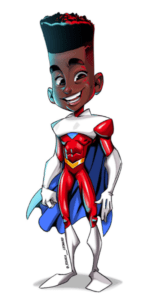 Zeek is the main character and was born with Autism, perhaps based off of Joshua's co-workers son?
He can sometimes have trouble engaging in social interactions but that doesn't mean he doesn't want to take part or have friends. He loves puzzles, codes and working on ciphers.
What's his superpower? Extreme memory and intellect. His mind sees everything in detail, which can sometimes lead to a sensory overload and Zeek needs to take a break.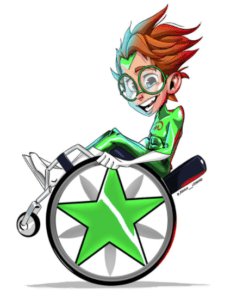 Mech
The most Irish looking member of the team is Mech. With his bright red hair. He was born with Spina Bifida. This is where the spine and spinal cord didn't form properly. Mech is a wheelchair user.
What's his superpower? Curiosity, Mech loves to tinker with gadgets and invent things. He's like Q from James Bond.
Li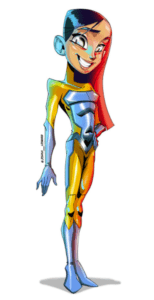 Li is an Asian American girl who was born blind. She is very witty and funny.
What's her Super Power? She is extremely quick, with super smell and other enhanced senses.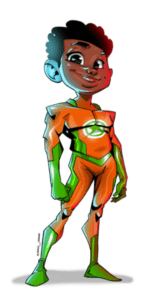 Thumper
Thumper was born premature and this affected his ability to hear. He is a big fan of hip hop music – the beats and vibrations working together that he can feel.
What's his superpower? Synesthesia (the power to see sound). He can feel vibrations and visualize conversations as well as pick up on impending danger.
Sweet Pea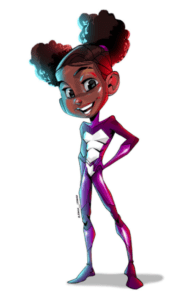 The youngest member of the team and Zeek's biological little sister. Sweet Pea was born with Sickle Cell disease. Joshua purposefully didn't give her a physical disability in order to show the dynamic between 2 relatives (brother and sister) to show how this can affect the household.
Sweet Pea is also a great representation of a hidden disability which will helps children be able to understand at an early age.
What's her superpower? Melting other's hearts. She can manipulate minds to make any person more loving, understanding and humble.
While fighting the bad guys, Team Supreme is also here to help children understand and deal with the struggles of daily life. Joshua liaises with people who have the same superpowers as the team to advise and help him in writing the show.
This is a process that Joshua has pushed for and believes is needed in order to tell their stories correctly.
Personally, I look forward to some day soon where a child of my own runs in because it's "Team Supreme" time on TV. The show is in development but has yet to be picked up by a network. Wishing all the success in the world Joshua. The world needs Team Supreme right now.
Would you or someone you know be interested in learning more about our daily living aids? Please feel free to click here for more information.